Ever wanted to paint that beautiful landscape or flower or that portrait of a loved one, but weren't sure how? Then read on!
Novus Art Classes Are Resuming!
Finally some good news after weeks of doom and gloom, with the relaxing of measures announced from July 4th, we canvassed our class members with regard to the resuming of classes,  appreciating that some will still be wary and others will have health issues.
There has been a very positive response, with 75% of our class members eager to start back as soon as possible.
In the light of that we have decided to resume our classes from Thursday 9th July with all necessary safety measures in place, which we will be outlined below. The one major change to note is that we are running classes every week until further notice. Click on the calendar below to see them or a revised PDF is now available for download by clicking on the button below.
The New Regime for Classes

1) Numbers per class:
You have all been to the new studio premises so are hopefully aware of the space that we have available. Before the crisis reared its ugly head we could easily accommodate 5 – 6 people at any one time – sometimes more!
However when we resume the numbers will be strictly limited to 4 per class, which will give ample space between those attending the classes – more than the 1-2 metres advocated. Common sense will hopefully prevail and we will not be marking out spacing and directional arrows on the floor.
2) Class Times:
For us to be able to operate with just the 4 in a class, and for this to work, we do need you to adhere strictly to the class time you have agreed with Val beforehand as we will not be able to fit you in if you just turn up, or come in at a different time, as we were able to do in the past.
This may mean our having to have classes at different times, including Friday afternoon, depending on numbers, and will possibly mean a slight change to the times that you were accustomed to before and also, perhaps not being able to have the same slot each time.
To simplify things, we have numbered the classes 1-7 as follows and they are listed below for your information:

Class 1: Thursday 11.00 – 13.00hrs
Class 2: Thursday 13.30 – 15.30hrs

Class 3: Friday 09.30 – 11.30hrs
Class 4: Friday 12.00 – 14.00hrs

Class 5: Saturday 09.30 – 11.30hrs
Class 6: Saturday 12.00 – 14.00hrs
Class 7: Saturday 14.30 – 16.30hrs
Being flexible, for which we are renowned, is the key!
3) Face masks:
The wearing of face-masks will not be obligatory but you can wear one if you wish, Danny and Val will be equipped (Val looks the scarier of the two of us – no change there then!), but if you choose to wear one you will have to provide your own as we will not be in a position to supply them.
4) Hand Sanitiser Gel:
We will have plenty of Sanitiser Gel available for your use, on entry and leaving and at any other time you may choose!
5) Doors:
Where possible doors will be left open to minimise the need to touch handles.
6) Cleaning:
You all know Val and cleanliness, so rest assured that all surfaces and places used by you, including the toilet,  will have been thoroughly cleaned and disinfected in-between classes.
7) Gloves:
Danny and Val will not be wearing them, however you are free to wear them if you so choose. There is a  medical view that they can give a false sense of security, and it is far more effective to wash your hands thoroughly and frequently.
7) Kitchen and Café Valérie:
The kitchen will be Out of Bounds to all. As for the coffees and teas and other drinks we normally supply, as well as all those hidden biscuits and cakes, (being in isolation hasn't mellowed Val in that respect!) we will continue to do so for those that wish to partake. To facilitate the distribution of refreshments, Danny has been relieved of his waiter duties and you will be called up to the counter to retrieve your own drink. However, we fully understand if you choose, and prefer, to bring in your own refreshments, no prior warning is required!
If you have any particular concerns that we have not covered here please get in touch with Val to discuss them.
"La vérité n'est pas l'exactitude."  (Exactitude is not truth)
Henri Matisse
We believe that producing a work of art is about showing your individuality. We do not want to produce clones!
Each person in our classes is doing something different. You tell us what you want to learn and we will help you to achieve your goals in your own style. You go at your own pace!
Classes are small, with no more than 4 to 7 students at any one time, thereby ensuring everyone receives individual tuition.
We will guide you every step of the way in your preferred medium and subject matter.
If you live in the Maidstone or the Tonbridge and Malling areas of Kent, then this is the place for you to learn new skills, or improve on existing ones, in all aspects of painting and drawing in a relaxed and at times lively atmosphere! 
Classes are held in drawing, watercolour, pastel, oils and acrylics, and are geared principally to the wishes of each individual student. We can also cater for those who wish to explore the joys of linocut.
Classes are held on Thursdays, Fridays and Saturdays and are of 2 hours duration at a cost of £28 per session. Please contact us, using the button below, to find out about availability.
We are fairly flexible in that you can change your class day due to commitments you may have or holidays, provided we have the space. All we ask is that any cancellation requires a weeks notice otherwise you forfeit that class's payment.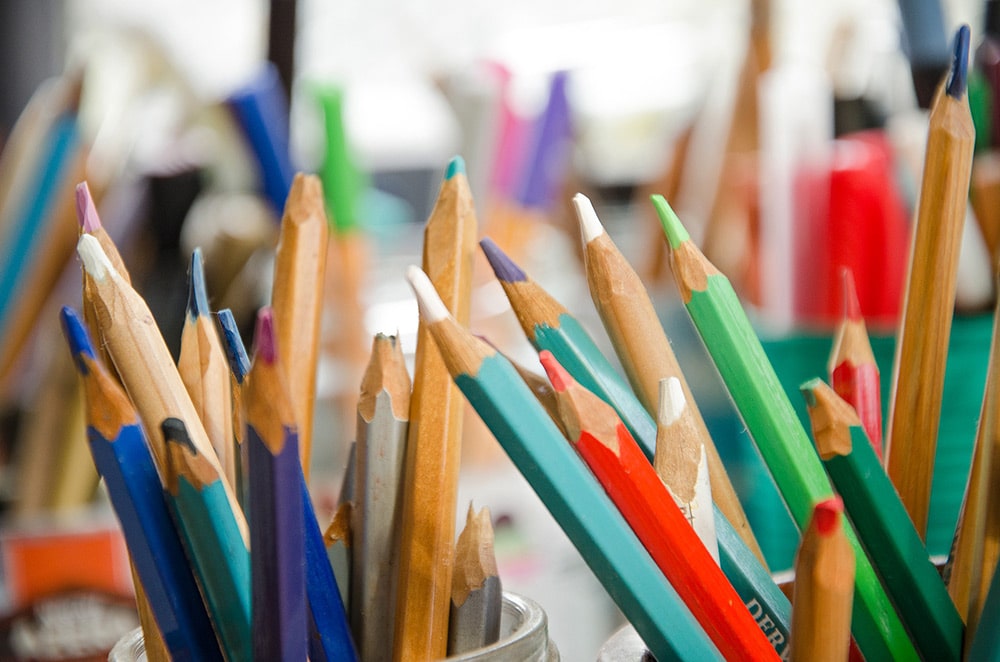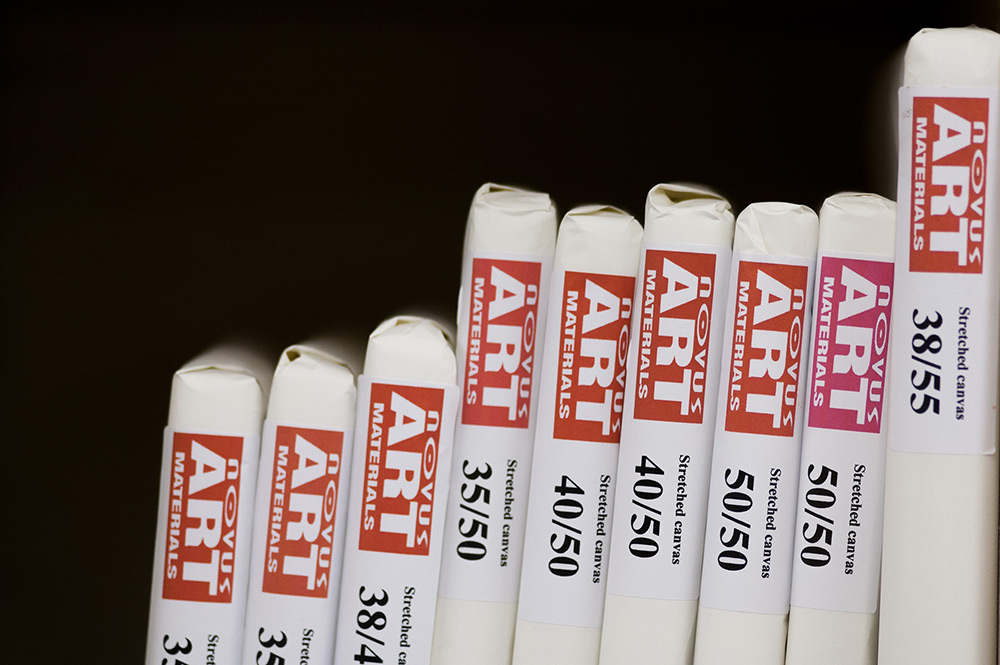 Whilst we have a basic stock of the essentials for purchase to get you going – paper, pencils, canvas, brushes etc. given that everyone is working at their own pace on different projects, students bring in and use their own materials.
Many of our students have gone on to sell and exhibit their work through local exhibitons and galleries, whilst others have been inspired to embark on Fine Art Degree courses.
Many of our students have gone on to sell and exhibit their work through local exhibitons and galleries, whilst others have been inspired to embark on Fine Art Degree courses.
We can produce a special gift card made out to the person of your choice, for that special Birthday, Christmas or other occasion. All you need to do is let us know who it's for and where to send it! 
We offer vouchers for 1 to 4 classes – you choose.
Each class is of 2 hours duration. 
When you receive the gift voucher, all that needs to be done then is to contact Val at the studio to arrange when the voucher will be redeemed.
Please note that vouchers will be valid for 1 year from the date of purchase.
Click on the "Buy Gift Voucher" button to buy your Voucher now.
Classes are £28 per 2 hour session.
Tell us your preferred payment method – either via cheque or with online or telephone banking via BACS/Faster Payments through direct bank transfer.
If you choose to pay via BACS we will email our bank details to you separately on receipt of the voucher request. 
There is space on the form for you to indicate any special requests or requirements.
Alternatively, you can of course simply send an email or telephone Val on +44 (0) 7702 647816 with any questions you may have. Once payment has been received the voucher will be sent out.
 We look forward to hearing from you!